PVC glands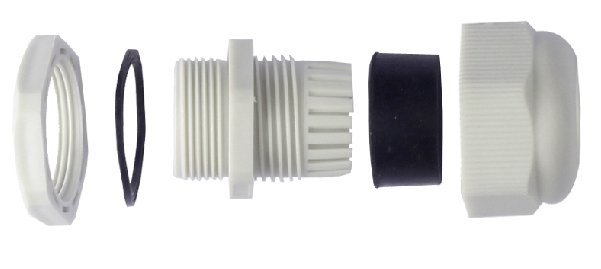 PVC glands have high strength and are very light. These glands have good flexibility and are usually used for outdoor environments.
The following table gives a general comparison between metal and plastic glands:
Types of glands based on the type of dimensions and thread
Gland type PG
These types of glands are used according to DIN 40430 standard in Germany and German-speaking countries. The number inserted after the PG in the gland specification indicates the maximum diameter of the cable passing through the gland in millimeters.
Metric Cable Gland (M
Metric thread according to ISO standard is the most common type of screw thread. The number after M in screws and glands indicates the nominal external diameter of the screw in millimeters.